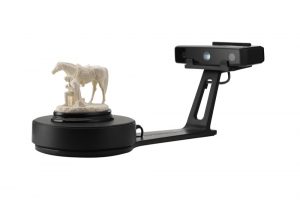 The EinScan SE (Elite) is easy to use – just click the start button. It provides the easiest 3D scanning experience for non-technical users. Your scanned model can be printed on a 3D printer.
Click here to learn more.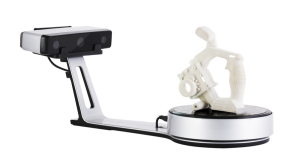 The EinScan SP ensures designers access to a fast, accurate, and reliable 3D digital experience. This scanner provides a higher accuracy of .05mm for a single scan.
Click here to learn more.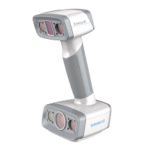 The EinScan H 3D handheld scanner is based on a hybrid structure light technology of LED and invisible infared light. EinScan H has a built-in color camera and large field of view to provide high quality 3D data with full color and ready to use in minutes.
Click here to learn more.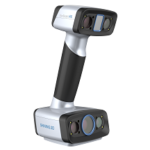 The EinScan HX 3D handheld scanner innovatively integrates blue light and blue laser technology. Laser scanning gives better performance to reflective and dark color surfaces. High efficiency and reliable results give EinScan HX more application possibilities. This makes this scanner more compatible with a wide range of object sizes.
Click here to learn more.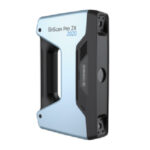 The EinScan Pro 2X 2020 is the next generation of handheld scanners with the latest technology. This portable, versatile EinScan scanner will improve the efficiency of high-quality 3D modeling.
Click here for more information.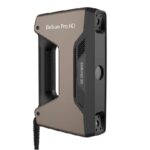 The EinScan HD scanner delivers unparalleled performance in capturing high resolution and accuracy. Exceptional versatility and powerful optimizations come together for the ultimate high-efficiency and professional grade 3D scanning experience.
Click here to learn more.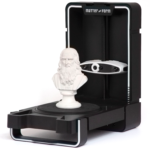 Designed to transform beginners to professionals, the V2 is the next evolution of desktop 3D scanning. Experience the rewarding feeling of watching your real life objects become digitized before your eyes.
Click here to learn more.