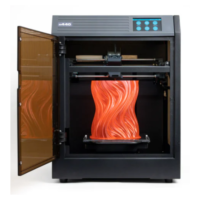 The H440 3D printer is the highly anticipated printer that replaces the H400+. The H440 has a much larger build volume, improved bed leveling, and better nozzle height detection than the H400+
Click here to learn more.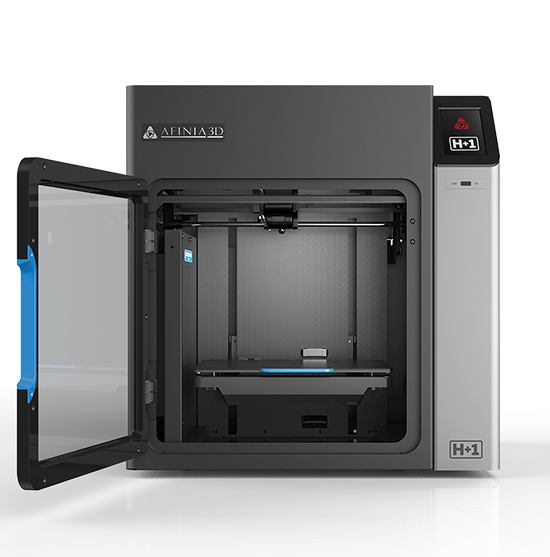 The Afinia H+1 has a ruggedized design to enhance reliable and quality printing. The H+1 offers a touchscreen display, massive internal air filtration with dual HEPA filters, 3 interchangeable print heads for printing a multitude of materials and dual sided platform surfaces.
Click here to learn more.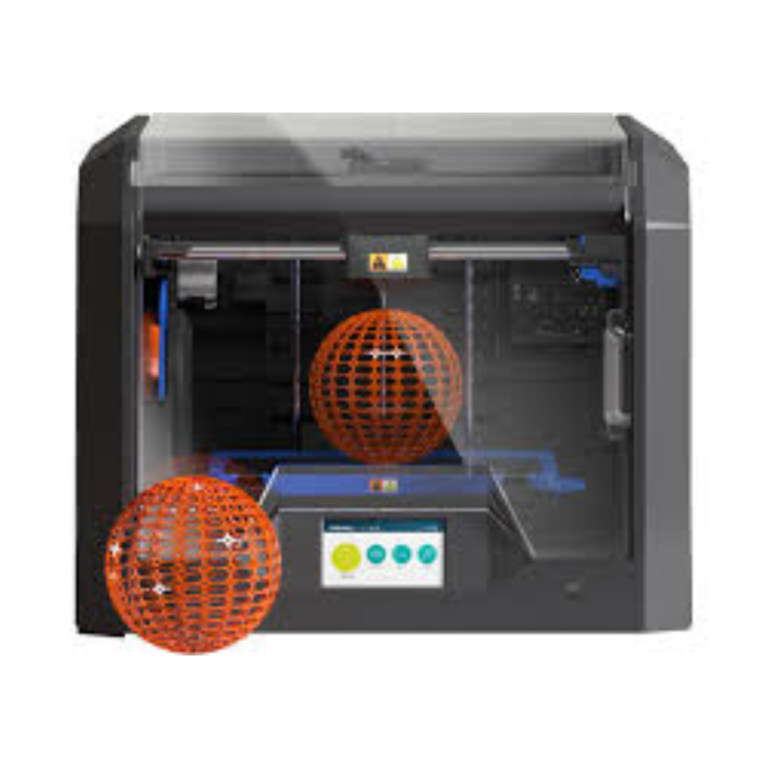 The Dremel 3D45 features a 5-inch, full-color touch screen that can be used to select models to build, control the build process, view the build status, and more. It has a fully enclosed build volume for better prints, better safety, and less chance for warping.
Click here to learn more.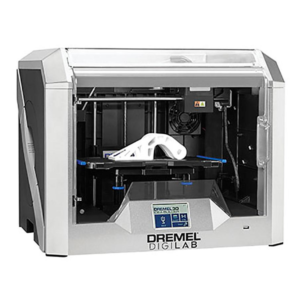 The Dremel 3D40-FLX is Dremel's easiest to use 3D printer that gets you printing effortlessly. It is complete with a flexible build plate, 30% faster printing, and 50 micron print resolution.
Click here to learn more.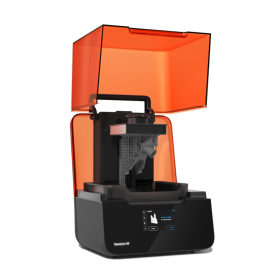 Produce functional, high-quality prototypes and end-use parts in record time with the Form 3+. The Form 3+ is an affordable, industrial quality 3D printer that consistently delivers. It offers reliable print quality and accuracy, easy setup and maintenance, and a wide range of high-performance materials.
Click here to learn more.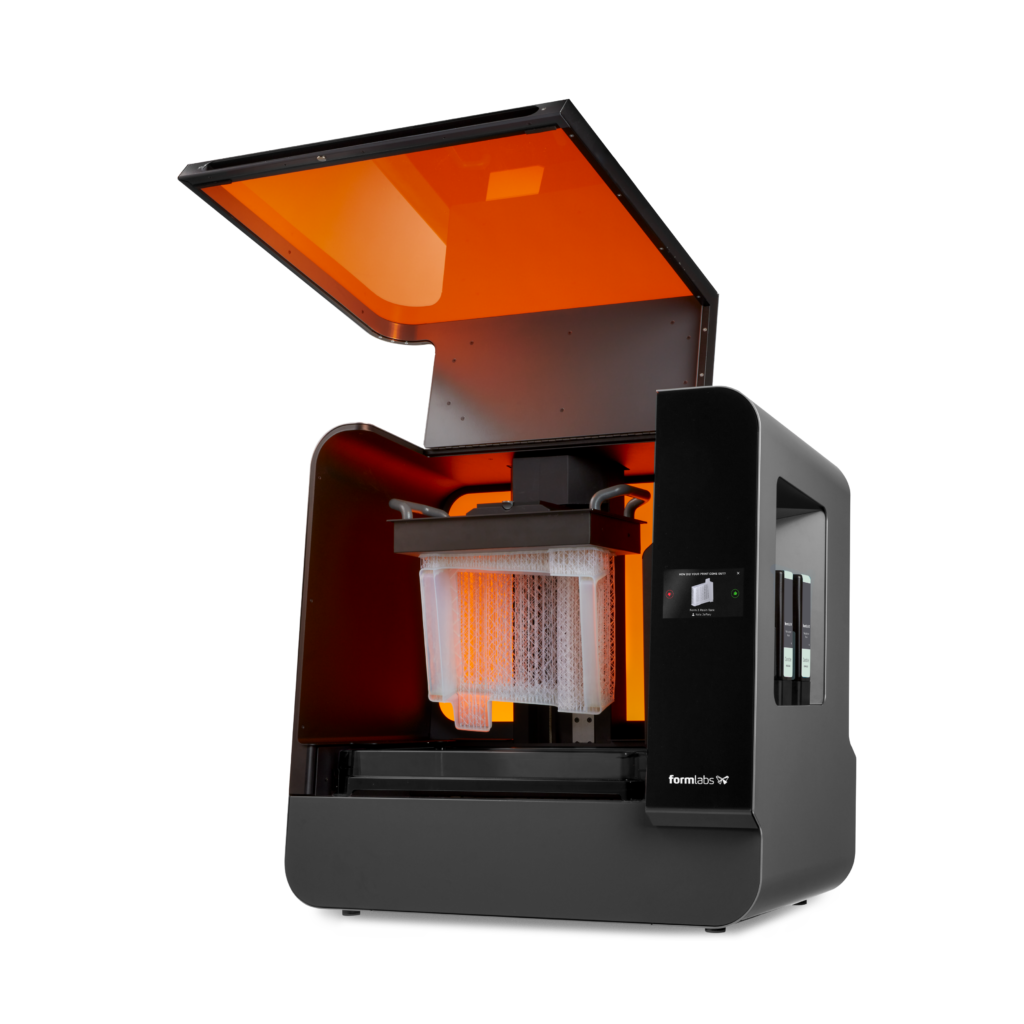 Take control of large-scale part production, increase your output, and bring your biggest ideas to life with the Form 3L. The Form 3L is a cost-effective large format 3D printer that doesn't compromise on the details. Print a single large model or multiple smaller pieces in one print.
Click here to learn more.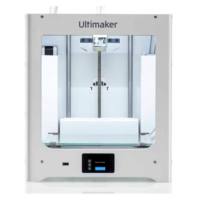 The UltiMaker 2+ Connect is reliable, efficient, and user-friendly. Thanks to its support of a wide range of materials, it is suitable for a huge variety of applications, from prototypes to customized jobs. The build area is 8.7″ x 8.6″ x 8″.
Click here to learn more.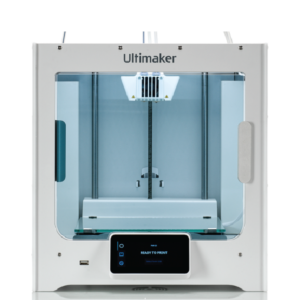 The UltiMaker S3 3D printer is a complete production system with dual extrusion that delivers high-quality, composite-ready performance in a small footprint. The build area is 9″ x 7.4″ x 7.9″. Advanced features ensure reliable printing. Award-winning touch surface and seamless software integration make it simple to use.
Click here to learn more.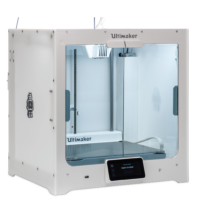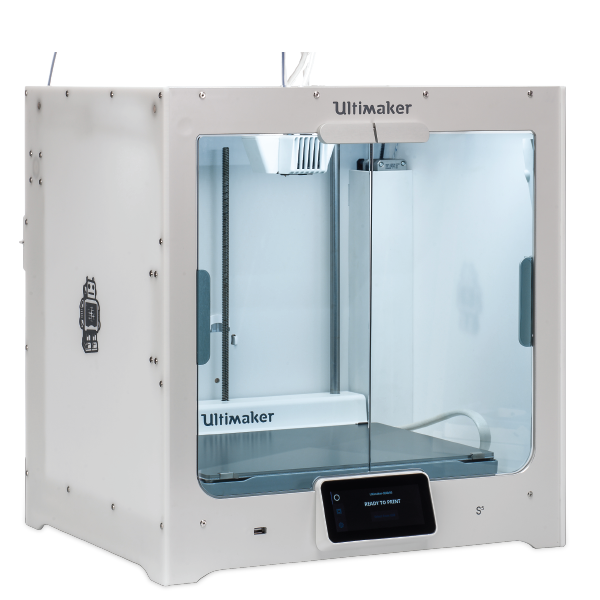 The UltiMaker S5 3D printer achieves complex geometries and intricate designs with reliable dual-extrusion technology and water soluble support. It is easy to use with a large build volume. It delivers accurate, industrial-grade parts with simple set-up and high uptime. The build area is 13″ x 9.4″ x 11.89″.
Click here to learn more.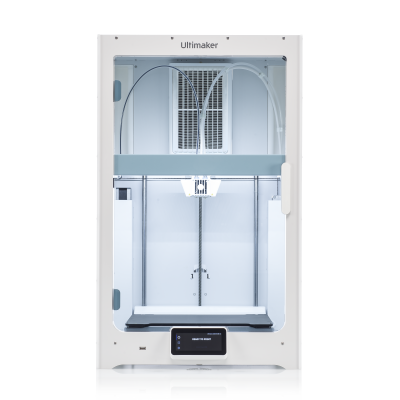 The UltiMaker S7 3D printer is packed with the latest UltiMaker technology. The S7 includes an integrated Air Manager, flexible build plate, and fully automatic bed leveling features. Print high-quality parts and models more easily and reliably – from the first layer to the last.
Click here to learn more.