Ultimaker prints complex functional prototypes and high-detail mechanical parts with industrial-grade and water soluble support material combinations.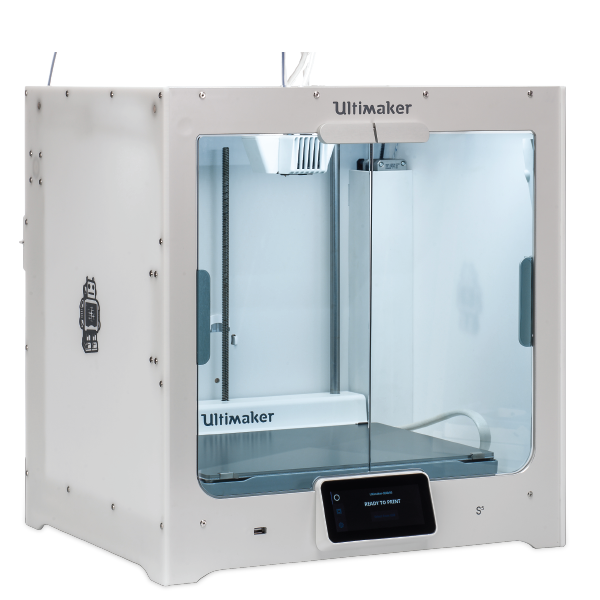 The Ultimaker S5 3D printer achieves complex geometries and intricate designs with reliable dual-extrusion technology and water soluble support. It is easy to use with a large build volume. It delivers accurate, industrial-grade parts with simple set-up and high uptime. The build area is 13″ x 9.4″ x 11.89″.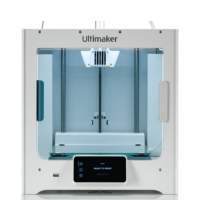 The Ultimaker S3 3D printer is a complete production system with dual extrusion that delivers high-quality, composite-ready performance in a small footprint. The build area is 9″ x 7.4″ x 7.9″. Advanced features ensure reliable printing. Award-winning touch interface and seamless software integration make it simple to use.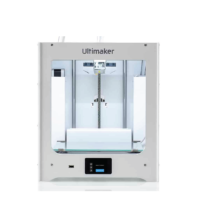 The Ultimaker 2+ Connect is reliable, efficient, and user-friendly. Thanks to its support of a wide range of materials, it is suitable for a huge variety of applications, from prototypes to customized jobs. The build area is 8.7″ x 8.6″ x 8″.